Standing Wave Trap
Mantelwellensperre 1:
A coaxial cable (RG58) with 55 ferrite beads!
This standing wave barrier has the advantage, that it is quite broadband (2Mhz-30Mhz) with a dampin of approx. 20db.
This is usually sufficient to effectively suppress standing waves.
Distributor: www.Distrelec.at", Article Nr. 158-72-866.

So, a perfect compromise solution!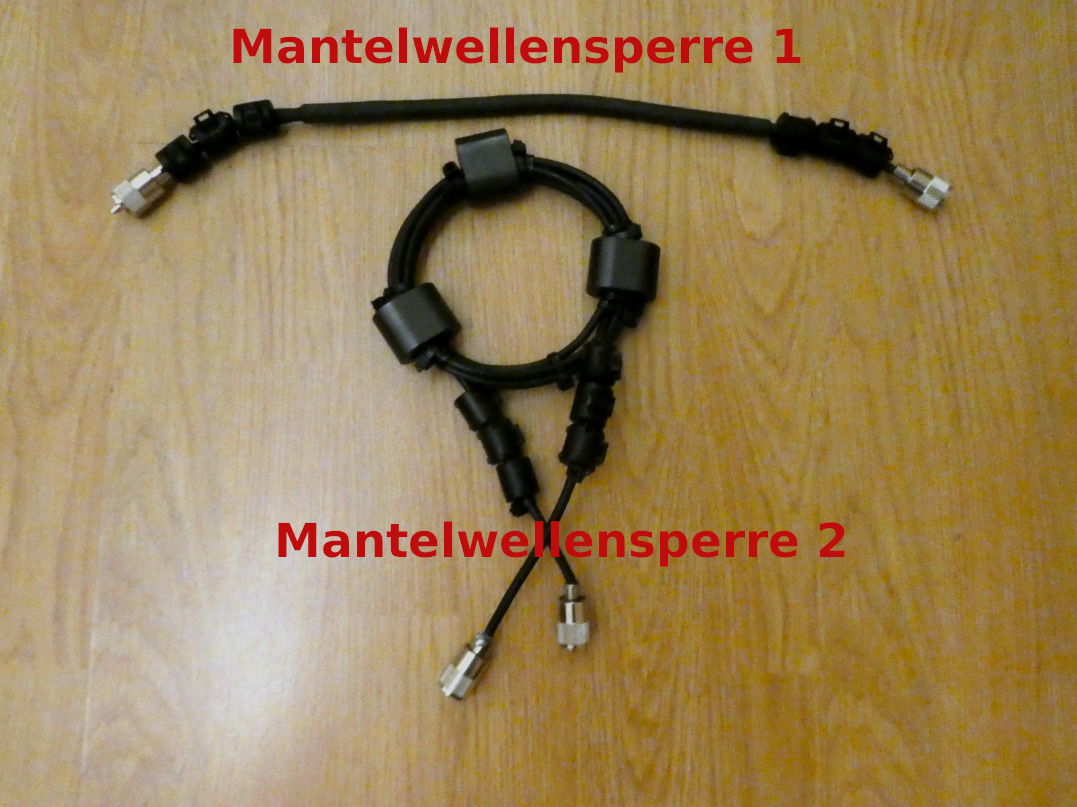 Mantelwellensperre 2:
This standing wave barrier (RG58) is designed as a ring with only three corresponding ferrites.
For me it was important to get a high damping factor on low frequency in the Amateur Radio bands.
Depending on how you design the jacket shaft barrier, you can adjust the peak of the damping according to your needs.
Low Freq. 5 rings Ø125mm 3 ferrite
Mid Freq. 4 rings Ø85mm 3 ferrite
High Freq. 3 rings Ø 85 mm 2 ferrite (glue the two ferrite together)
Distributor: www.Farnell.at , Article Nr. 264 316 785.

Measurement results from OE8UWW - Helmut